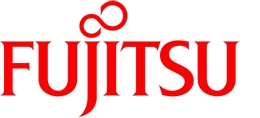 TOKYO, Feb 27, 2023 – (JCN Newswire via SEAPRWire.com) – Fujitsu today announced that it provided a new supercomputer system to the Japan Meteorological Agency (hereinafter JMA) (1) for use in linear rainband forecasting. The new supercomputer system is able to predict the occurrence of linear rainbands (2) which can trigger heavy rain, leading to disasters like landslides and flooding. The JMA will start operations of the new system on March 1, 2023.
The system is based on the "FUJITSU Supercomputer PRIMEHPC FX1000" (3) hardware, which features the same A64FX CPU as the supercomputer "Fugaku," jointly developed by RIKEN (4) and Fujitsu. Reaching a theoretical peak performance of about 31.1 PFLOPS (5), the new system will help the JMA to significantly improve the accuracy of its forecasting of linear rainbands.
With the new system, Fujitsu will support the JMA in its efforts to provide more accurate and rapid forecasts, allowing authorities to improve preparedness for heavy rain events and offer earlier warnings in case of disasters. In this way, Fujitsu demonstrates its commitment to contribute to the realization of a safer, more secure, and resilient society through disaster prevention and mitigation.
New system to realize greater accuracy for forecasts, natural disasters
Weather-related disasters including landslides and floods caused by sudden heavy rain falls represent an increasingly severe risk in many regions worldwide. Japan, with its subtropical climate, remains especially prone to this risk and frequently faces torrential rains, which often pose a severe threat to human life and material assets.
Heavy rains are often triggered by linear rainbands, a weather phenomenon that can occur when cumulonimbus clouds slowly move or remain for several hours over the same area.
To this end, an early prediction of the occurrence of linear rainbands plays an essential role in the prevention and mitigation of rain-related disasters.
To address this issue, the JMA introduced a new supercomputer system based on the "FUJITSU Supercomputer PRIMEHPC FX1000," which delivers high performance and high reliability, to improve the accuracy of its linear rainband forecasting. JMA has been developing linear rainband forecasting technology since June 2022 using supercomputer "Fugaku" and plans to leverage the results in the development of the new system.
Key features and configuration of the new system
The new supercomputer system consists of 24 racks (12 racks each for the main and sub systems), and reaches a theoretical peak performance of about 31.1 PFLOPS. Fujitsu anticipates that this system will rank as one of the world's top 50 supercomputers under the global "TOP 500" ranking (6). The storage system consists of high-speed storage with a total capacity of 42.3 petabytes (7).
The new system will be installed at a data center of Fujitsu, which is equipped with safeguard mechanisms against various disasters including earthquakes and flooding to support business continuity through stable operation management around the clock.
Future Plans
Moving forward, Fujitsu will continue to support the JMA's activities including the promotion of development of observation and forecasting technologies such as JMA's large-scale central "AMeDAS" system ("Automated Meteorological Data Acquisition System")(9). Fujitsu will further continue to contribute to the solution of societal issues, including the prevention and mitigation of rain and water-related disasters by leveraging its world-class supercomputing technologies.
(1) Japan Meteorological Agency (JMA):
Location: Minato Ward, Tokyo, Japan; Director-General: Masanori Obayashi
(2) Linear rainband:
Also called "stationary linear mesoscale convective systems"
(3) FUJITSU Supercomputer PRIMEHPC FX1000:
Uses the A64FX CPU, which incorporates both the Arm v8-A instruction set architecture and the supercomputer-focused Scalable Vector Extension (SVE). It offers not only high performance for its power consumption, but also high computational efficiency due to its wide bandwidth HBM2 memory, a type of high performance layered memory.
(4) RIKEN:
Headquarters: Wako City, Saitama Prefecture, Japan; President: Makoto Gonokami
(5) Petaflops (PFLOPS):
Peta Floating-point Operations Per Second; A thousand trillion (1015) FLOPS, meaning a thousand trillion floating-point calculations per second
(6) Top 500:
The performance index was based on the performance index announced in November 2022 in the Top 500 supercomputer ranking. The Top 500 list regularly ranks the top 500 fastest computer systems in the world based on LINPACK performance. Starting in 1993, it ranks supercomputers twice a year (June, November).
(7) Petabytes:
Equals to 1000 terabytes; measures the amount of information in a computer or storage device.
(8) NAPS case design:
NAPS on the main panel stands for "Numerical Analysis and Prediction System"; name as registered by the JMA (NAPS is not a registered trademark of Fujitsu)
(9) AMeDAS (Automated Meteorological Data Acquisition System):
A system that collects, calculates, and distributes observation data by automatically monitoring precipitation, wind direction and velocity, temperature, and relative humidity from about 1,300 observatories in Japan nationwide, including meteorological observatories and weather stations, twenty four hours a day, seven days a week.
About Fujitsu
Fujitsu's purpose is to make the world more sustainable by building trust in society through innovation. As the digital transformation partner of choice for customers in over 100 countries, our 124,000 employees work to resolve some of the greatest challenges facing humanity. Our range of services and solutions draw on five key technologies: Computing, Networks, AI, Data & Security, and Converging Technologies, which we bring together to deliver sustainability transformation. Fujitsu Limited (TSE:6702) reported consolidated revenues of 3.6 trillion yen (US$32 billion) for the fiscal year ended March 31, 2022 and remains the top digital services company in Japan by market share. Find out more: www.fujitsu.com.
Copyright 2023 JCN Newswire. All rights reserved. (via SEAPRWire)